We have over 75 years experience in manufacturing the variety of ticket types unique to the transit industry. Bus Transfers, Monthly Passes, Coupon Books, and Punch Cards are just a few of the products we manufacture. Bus Transfers are printed on Newsprint or Bond paper stocks. Add Holographic Foil to your Monthly Passes for increased security.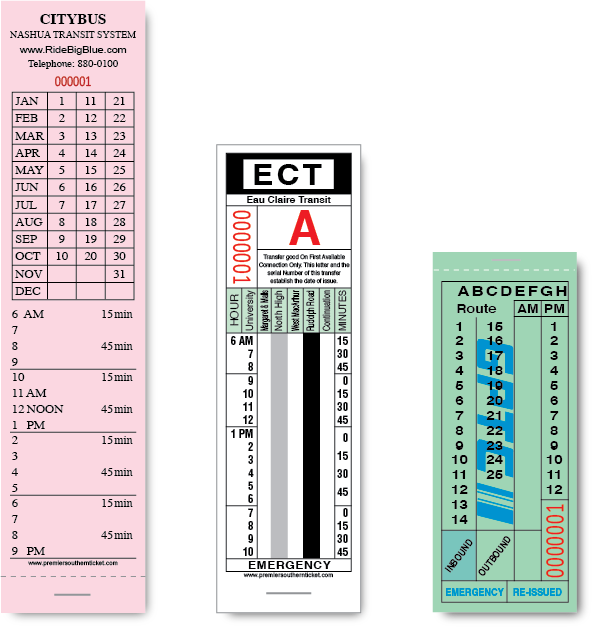 Order Your Custom Tickets
Interested in ordering your own custom made tickets? Fill out the form below and let us know how we can get started on supplying you with your own tickets today.