Foil Tickets
Holographic and metallic foils make any ticket look more attractive. And…the anti-counterfeit nature of foil gives you the peace of mind to know that your tickets cannot be duplicated on 4-color copiers or computer printers. Our production facility incorporates both hot and cold foil capabilities allowing us to offer the widest variety of options to meet any foil requirement. Common uses are for Ticket Invitations, High profile Ticket Events, Transit Passes and Gift Certificates.

Our Cold Foil system uses regular printing plates to apply the foil verses very expensive rotary dies needed for Hot foil stamping. This translates into reduced costs that could allow you to add the look and benefits of foil to your next job and still stay on budget.
We offer the following foil options:
Metallic Foil in a variety of colors
Holographic foil in a wide variety of patterns
Transparent foils for maximum security
Add the professional look of Foil to your next print job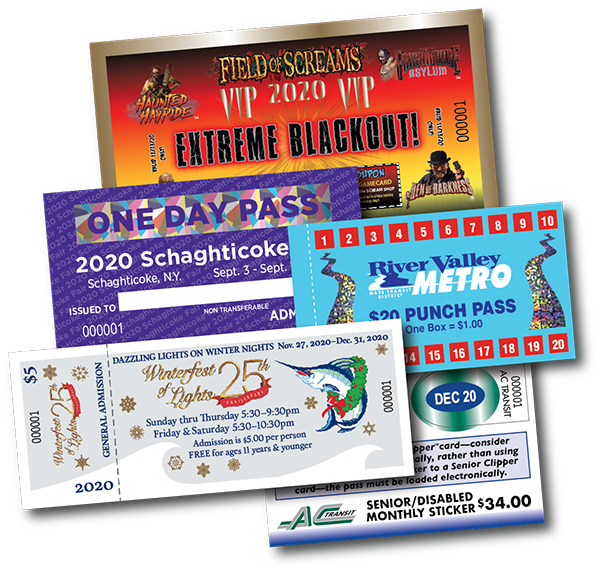 Order Your Custom Tickets
Interested in ordering your own custom made tickets? Fill out the form below and let us know how we can get started on supplying you with your own tickets today.