Reserved Seat Tickets
We manufacture reserved seat tickets in a variety of styles and sizes. You can order these in books, strips or cut single. We print a standard 1 1/2″ wide ticket on "stock" forms available in 10 colors of paper or we can custom print your ticket to any size or color…including 4-color process work.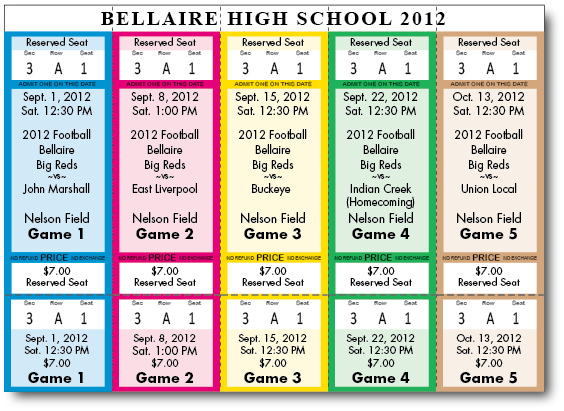 Order Your Custom Tickets
Interested in ordering your own custom made tickets? Fill out the form below and let us know how we can get started on supplying you with your own tickets today.