Parking Lot Tags
Stock Parking Lot Tags:
Our Stock Parking Lot Tags are designed for Parking Lot and Valet operations. Jumbo numbers for easy identification. Back of ticket has car model listings and a diagram to note any damage upon entrance.

Stock: 2.75" x 6" Packaged 1,000 tags per labeled box. Bristol - Available in White Only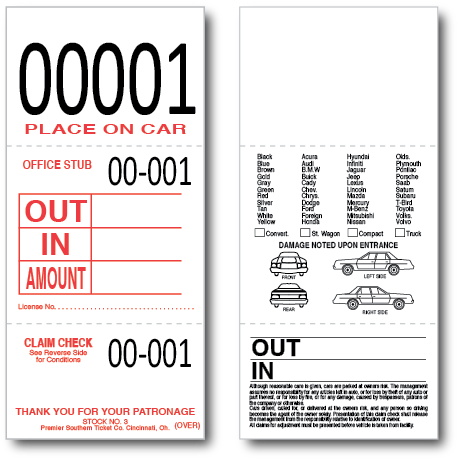 Custom Printed Parking Lot Tags:
Our Custom Printed Parking Lot Tags are printed to your specifications. Large consecutive numbers in Black or Red. We can also print a map of your grounds with clearly noted parking areas on the ticket backs. Sizes from 2″ x 4″ up to 4″ x 13″ are available. We can die cut for mirror Hang Tags or apply transfer tape for temporary windshield applications.

Stock: 7pt Tab available in white or natural. Bristol available in 8 colors - Blue, Red, Purple, Yellow, Green, Pink, Orange, White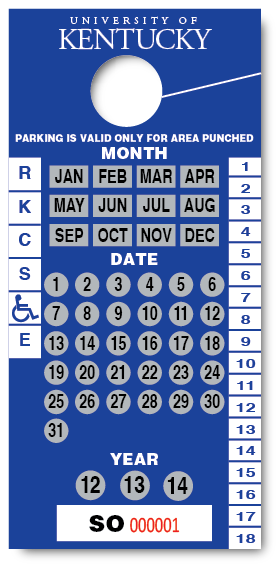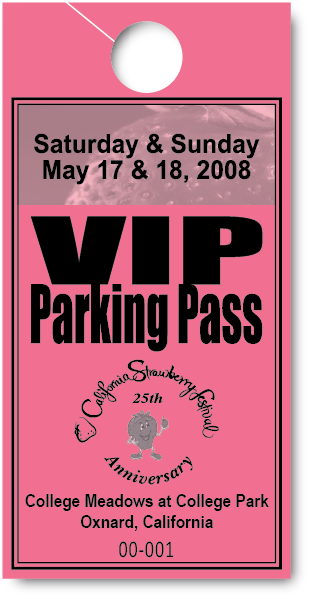 Order Your Custom Tickets
Interested in ordering your own custom made tickets? Fill out the form below and let us know how we can get started on supplying you with your own tickets today.