Scratch Off Tickets
We Produce Custom Scratch Off Tickets
A "Scratch Off" Promotion added to your ticket is an excellent way to increase revenue and add excitement to your event.


The message under the "Scratch Off" can be:
prize giveaway
contest
ad coupon
promotional message
games
There are many options and we can assist you with marketing ideas.Advertisers favor scratch-off promotions as they add higher recognition and perceived value to their sponsorships. A custom "Scratch Off" can be applied to any type of ticket including Sheets, Cards, Rolls and Thermal Stock. We can provide Non-legal** information regarding regulations governing lottery style "Scratch Off".
**Most "Scratch Off" tickets will not be of a lottery nature and thus not subject to regulation.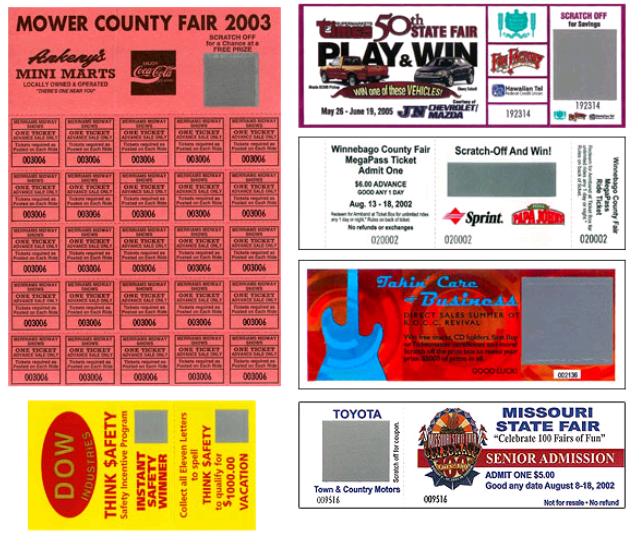 Order Your Custom Tickets
Interested in ordering your own custom made tickets? Fill out the form below and let us know how we can get started on supplying you with your own tickets today.