Ski Lift Tickets
We are proud of our 40+ years of providing lift tickets to the ski and recreation industry. By using the most modern digital and analog printing processes we are able to provide quality tickets at unbeatable prices. All lift tickets are custom printed to your exact specifications. No order is too small or too large.



Lift Ticket Stocks:


Paper and Synthetic including Tyvek
Pressure sensitive non-thermal
Pressure sensitive thermal
Polycash synthetic thermal 10pt stock – for use with zip tie attachment
Options:


4 color process printing
Clear varnish overprints for fraud protection
Rolls, fan folded or cut single
Blacklight inks
Consecutive numbering
Barcodes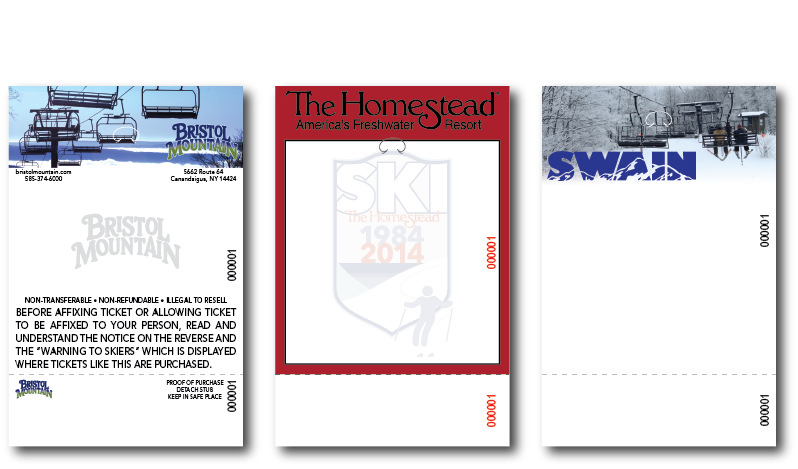 Order Your Custom Tickets
Interested in ordering your own custom made tickets? Fill out the form below and let us know how we can get started on supplying you with your own tickets today.